Clover Mini
Full POS System in a Smaller Package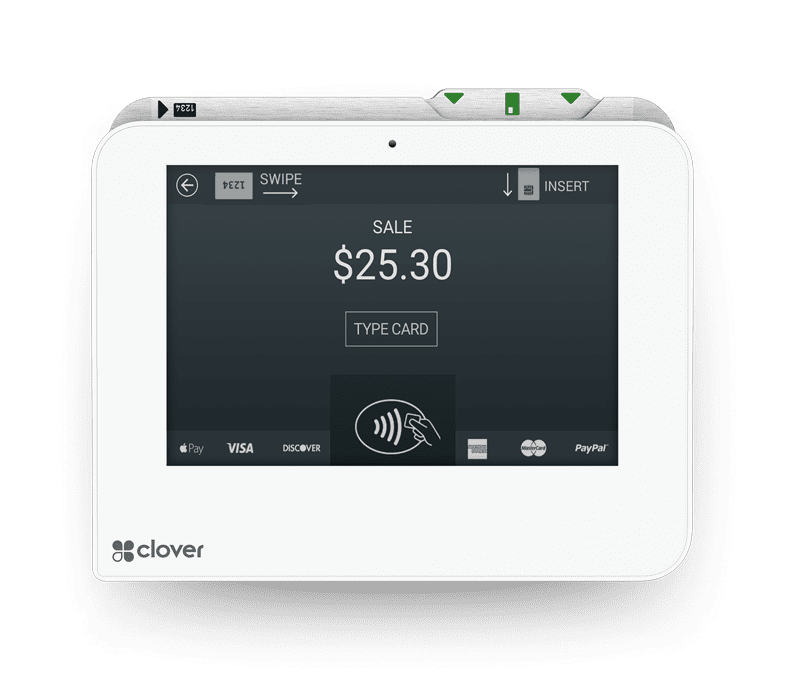 Cutting-Edge hardware meets state-of-the-art security
As one of the most flexible payment terminals around, Clover Mini gives customers the convenient of paying with multiple payment types and protects their sensitive information - as well as your own - all without the hassle of a big business system.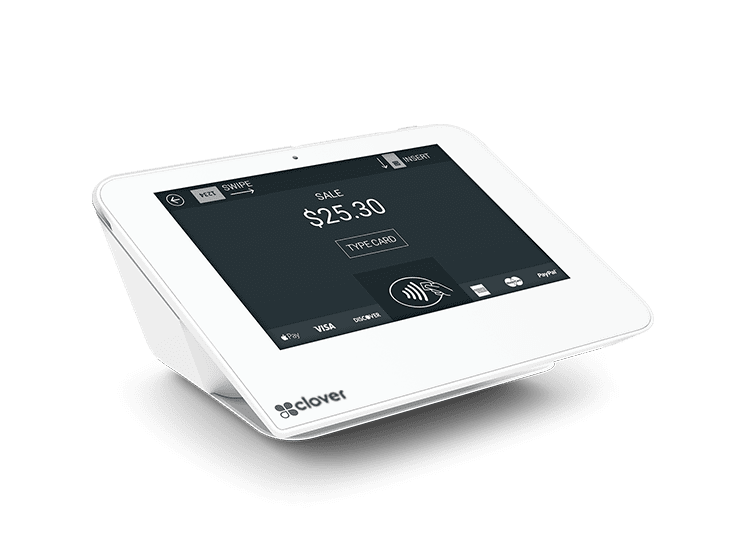 Out of the Box Ease
Simple setup lets you start accepting payments immediately. Continue accepting payments even when your Internet is down.
Designed With Customers in Mind
Accept more types of payments. EMV Chip Cards, Contactless, Magnetic Strip, all without the extra equipment or complicated software.
Less Clutter, More Productivity
Ease of use on the go, and over 150 apps on the Clover App Market make this a tiny POS powerhouse.
Records Without the Mess
Cloud-based software allows you to access your business information wherever you are - from a computer, tablet, or mobile phone. Get an understanding of your business and your customers with Clover Insights.
Top Class Support
Built in safeguards help protect you and your customers from fraud with Clover Security. 24/7 Support is there when you need it.
Specifications
Clover Mini Wi-Fi
Ethernet
Wi-Fi (802.11 a/b/g/n wireless)
Clover Mini 3G
Ethernet
Wi-Fi (802.11 a/b/g/n wireless)
3G (Pentaband HSPA+) - (data plan required in the U.S.)